Mark A. Purinton's Digest
Design, build, package, release and deployment for products' lifecycle.
Design, build and maintain C/C++, C# and Java build, release and QA environments per user and stakeholders requirements and functionality acceptance. Architect C/C++, C# and Java classes and methods for the purpose of reducing build time with a reduction in build dependencies. Design Makefiles for various suites of make and reduced build time by 75% over conventional single process execution methods. Develop budget and design to build estimates. Collaborate with internal and external stakeholders on the requirements and functionality of the Source Control Management (SCM) repository and branching, build tools, release and Change Management (CM) process, packaging, deployment of deliverables into customers' repositories. Develop Standard Operating Procedures' (SOP's) on the installation, configuration and maintenance of SCM branching, build tools and automated release processes.
Professional Experience:
05/02-present EMC Corporation., Hopkinton, MA
Configuration, Build and Release Engineer
Prior Experience:
12/00-05/02 Cereva Networks Inc., Marlborough, MA
Configuration and Release Engineering Manager
04/00-11/00 EMC Corporation, CLARiiON Unit, Data General Corporation, Southborough, MA
Storage Software Test & Quality Assurance Engineer
11/99-03/00 Ignitus Communications, LLC, Acton, MA
Configuration and Release Engineer
07/97-11/99 Nortel Networks, Inc, Boxborough, MA
Configuration and Release Engineer
09/96-06/97 BGS Systems, Inc, Waltham, MA
Senior Software Engineer
07/95-07/96 Digital Corporation Corporation, Stow, MA
Senior Software Engineer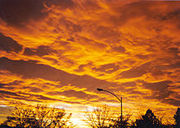 Professional Experience
EMC Corporation, Hopkinton MA
Awards:
EMC MVP
My Blog
Behind the Scenes of My Home Page
I have the following hobbies when I am not working; hiking, biking, walking, reading biographies, history, How-to, personal and communication self-improvement books, working with my hands, US/Canada/Mexico travel, attending cultural events, art shows and self-improvement workshops.
I can be contacted at the following email address: